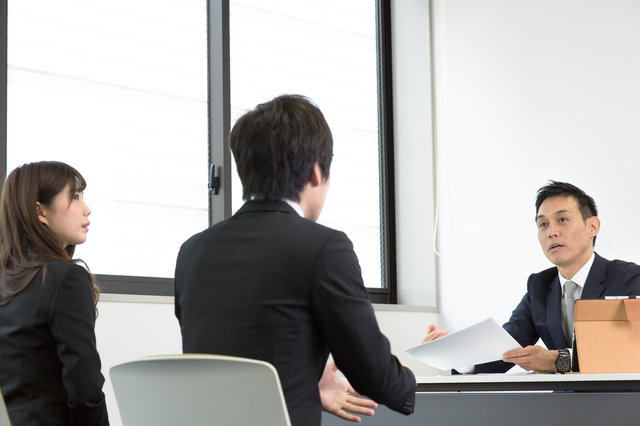 You can choose your timing to enter the school
| | |
| --- | --- |
| Timing of enrollment | January, April, July and October |
Courses for 1 year or 2 years study abroad
| | |
| --- | --- |
| 1 year program | 1year curriculum starts from January, April, July or October |
| 2 years program | 2 year curriculum starts from January, April. July or October |
*You can graduate end of March if you want to enter university from spring semester or, end of September if you want to enter university from Fall semester.
Admission requirements
Applicants must have a clear leaning purpose and persistent learning will for Japanese learning.
Qualification about Japanese skills
1 year course
(April to March of next year)
Must have level equivalent to the JLPT N3 level.
*Having learned Japanese for over 500 hours.
2 years course
(April to March of the third year)
Must have a level of equivalent to the JLPT N5 level.
*Having Learned Japanese for over 180 hours.
Scholarship
Admission procedures
Application
●The application for interview will be sent to the school by e-mail attachment.
●The applicant or the overseas study consulting institution shall pay admission examination fee before the interview.
●The first interview and the first Japanese proficiency test were held locally.
The first Japanese proficiency test
*Please bring documents need for interview.
●The qualified person submits the application information to the school and take the data review.
●Those who pass the examination are required to pay an admission fee.
●Our school will submit the application data of qualified applicants to the Immigration Administration of the Ministry of Justice of Japan and apply for the "Certificate of Residence Qualification".
Certificate of Residence Qualification…
*Residence Qualification is certification for foreigners who want to immigrate, reside work or study in Japan.
The second Japanese proficiency test
●The second Japanese proficiency test will be administered to students preparing for admission.
*For those who fail to obtain the Certificate of Residence or fail the second Japanese proficiency test, their enrollment funds shall be refunded in full.
●Upon receipt of the "Certificate of Residence Qualification" from the Immigration Administration, applicants or overseas study advisory bodies will be notified.
*Students preparing for admission should remit the tuition fee to the bank account designated by the school.
●The original certificate if residence qualification and the original admission permit will be sent.
●Preparatory enrollees will go to the local entry and exit authorities to collect their passports.
●Applicants need to go to Japanese embassies or consulates abroad visa and obtain a visa.
Study abroad visa…
*Visa has meaning of confirmation for validity of passport and recommendation for person who immigrate has no obstacle to enter country.


Japanese-Language Proficiency Test JLPT
●JLPT will be held to evaluate and certify proficiency in Japanese of non-native speakers.
●JLPT certificates offer various advantages, ranging from recognition as academic credit and graduation certification at schools to preferential treatment at companies and acknowledgement of qualification in society.
●JLPT certificates is required for people who want to take Japan's national exams for medical practitioners and other professions.
●The JLPT has five levels: N1, N2, N3, N4 and N5.
●JLPT is held every July and December.
Examination for Japanese University Admission for International Students EJU
●EJU is used to evaluate whether international students who wish to study at the undergraduate level at universities or other such higher educational institutions on Japan possess the Japanese language skills and the basic academic abilities needed to study at those institutions.
●EJU includes the following subject tests: Japanese as a foreign language, Science (Physics, Chemistry, and Biology), Japan and the World, and Mathematics. Applicants select which subject tests to take based on the requirements of the Japanese university they wish to enter.
●EJU is held every June and November.
Access
| | |
| --- | --- |
| School name | Osaka International Language Institute |
| Address | 1-29-2 Nishikujo Konohana-ku,Osaka-shi, Osaka-fu 554-0012 Japan |
| Contact | TEL.06-6463-3956 FAX.06-6463-3958 |